The best games of 2016 took us to the Shoshone National Forest, a magic-filled pseudo-Victorian society, a stark dystopia where children are hunted by faceless adults, countless barren planets with awesome music, a future Earth still dealing with fallout from the Omnic Crisis, the Commonwealth of Kentucky, the throbbing depths of rhythm hell, and a multitude of other destinations both real and imagined. (And now I sound like an Oscar presenter.) Together they illustrate the breadth and scope of what game artists can accomplish today, both on our TV sets and in our VR face boxes. 2016 reminded us once again that, even as technology lets games become increasingly cinematic in their storytelling and photorealistic in their visuals, that precision is still the key—that the most important facets of a successful game are the confidence and focus necessary to explore its mechanics, story and aesthetic as deeply yet succinctly as possible. Some of these 25 games come closer to that goal than others, but they're all winners in their own ways.
1. Thumper

Thumper's difficulty is suffocating. Along with the oppressive music and the stark graphics, it turns the game into a claustrophobic, stressful, frightening experience. It rattles around inside my brain when I'm not playing it, its velocity and brutality careening throughout as I try to unwind after playing. Thumper taps into art's ability to alter our consciousness, introducing a new reality for us to get lost in, and it's not afraid to let this dream world look and feel like a nightmare. Most rhythm games want to replicate the best time you could possibly have at a rave; Thumper wants you to feel like you're shaking on the floor of a bathroom stall, praying for those weird shapes and sounds that surround you to go away. It is an essentially perfect realization of its own unique goals and concerns, and a game we'll be playing and celebrating for decades.—Garrett Martin
2. Overwatch

I feel like a hero when I play my favorite characters and I get choked up at the idea of helping my team. Inclusivity and positivity hide behind some intelligent, pared-down game choices and in doing so, Blizzard has spun an engaging fantasy around this idea that if we all just try, then that's good enough. Maybe it doesn't matter if I'm the best player, as long as I try to be better. In a world full of games where being the best is the only space to occupy, Overwatch at least tries to create a new and better future for the rest of us.—Nico Deyo
3. The Last Guardian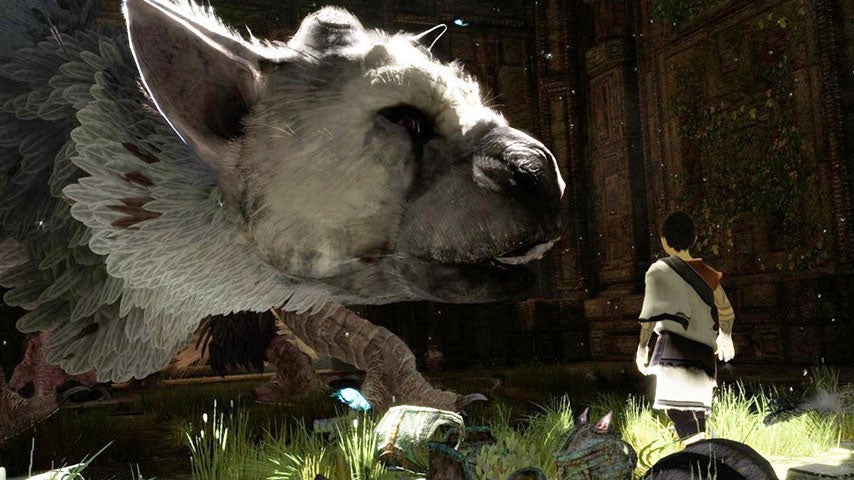 The rumors are true: The Last Guardian is a poignant reminder of our dependence upon nature and other species. Yes, Trico feels like a real animal. He can be stubborn and unruly and I could barely play this game at first due to how much he reminded me of my departed dog. The connection I felt to him barely an hour in was about as powerful as games get, though. Like other games on this list The Last Guardian depends on patience and a natural inquisitiveness, on a player who doesn't mind cracking puzzles with minimal guidance and a partner who isn't always perfectly attentive, and it's all the stronger for it.—Garrett Martin

4. Dishonored 2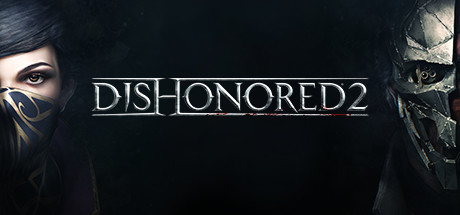 The most striking thing about Dishonored 2 is its confidence. It creates massive, sprawling levels, with lots of details to discern and small-scale stories to discover, and hardly ever forces you to explore even half of them. You can spend dozens of hours uncovering every secret and trying hard not to kill anybody, or just blitz through, crossbows a-blazin', in a sprint to the finish line. New scenarios regularly introduce new twists on core mechanics or standard game geometry, and they always feel of a piece with the game's world and characters. Even when you take the longest path and embrace everything the game has to offer, it never feels repetitive or self-indulgent, and that extra attention to detail fills out what is already one of the more fully realized worlds in games. Add in a strong focus on characters, both new and old, and a multitude of gameplay approaches, and you have one of the best action games of the year.—Garrett Martin
5. That Dragon, Cancer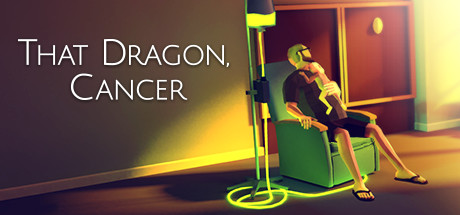 One of the year's most beautiful games comes with a hefty emotional price tag. That Dragon, Cancer is the autobiographical story of a family's struggle with pediatric cancer, documenting the many highs and lows they experience over the short course of their son's life. Gut wrenching and thought provoking, the developer's choice to use an interactive medium to convey their story is nothing short of bravery. It also illustrates the power of videogames to evoke empathy, a vital characteristic in light of the growing ubiquity of virtual reality. For that alone That Dragon, Cancer is among the best games of the year.—Holly Green
6. Firewatch

Firewatch is a game, but it's not useful to write about it as a game. Who cares what your fingers do while you're playing this? Yes: it has graphics. The stuff that matters is what Henry and Delilah talk about on their radios. It's what Henry reads throughout the few campsites and outposts he comes across. It's what you feel as the story unfolds like a short story on your television screen, visiting the private grief of others who can struggle to communicate just as torturously as all of us in the real world can. And although this dual character study can feel a little slight, and has a few improbable notes that are struck seemingly just to enhance a sense of mystery, that central friendship between Henry and Delilah is powerful. It feels real, and important for both of them.—Garrett Martin
7. No Man's Sky

Has there ever been a better game to get lost in? No Man's Sky is aesthetically impeccable, from its psychedelic landscapes pulled straight from Yes album covers, to its krautrock-by-way-of-Friday Night Lights score. It's easily the best screenshot machine of the year (sorry, Firewatch's Kodak gimmick). It doesn't reward the player's patience and diligence as much as depend on them, which makes it as brave as it is respectful. A game that's fundamentally hopeless, that's fixated on the vast emptiness of the universe around us, somehow instills hope in us solely through its undeniable beauty.—Garrett Martin
8. Stardew Valley

For all the nostalgia-driven indie gaming experiences we've had over the past decade, the long-running and much-loved world of Harvest Moon had gone curiously neglected until more recently. Stardew Valley is easily the best of these virtual farming love-letters, making vast improvements on core mechanics while adding its own unique flavor. It's faithful enough that devoted Harvest Moon/Story of Seasons fans fell in love with it, but approachable enough that it introduced an entirely new group of gamers to the joys of a pixellated country life.—Janine Hawkins
9. Titanfall 2

I have a healthy respect for aimless, open-ended games that let us play and explore at our own pace. They often don't feel wasteful, no matter how many hours one can pour into them. What does feel wasteful are tightly scripted and guided games that drag on for hours and hours, pumping out new battlefields and bad guys to plow through between cutscenes well past the ten hour mark. Titanfall 2 cuts out all the extraneous business that can plague modern day action games, resulting in one of the tightest, tautest, tensest first-person shooters in recent memory, with a solid helping of mind-bending mechanical tomfoolery on the side. Like The Last Guardian, a game that otherwise could not be any more different than this one, at the core is a touching, heartfelt relationship between man and (techno)beast that trounces most of the human relationships found in games. Titanfall 2 is a laser beam with a heart.—Garrett Martin
10. DOOM

The player, a gun, and things to kill. That has always has been DOOM, and id's legacy has been rekindled with DOOM (2016). You may argue that a good sequel's job is to iterate on past successes, to further develop mechanics, or to evolve a title to the next step in its life cycle. But DOOM (2016) isn't a departure or a re imagining. It's something much better, much more pure. DOOM (2016) is a homecoming. And boy, does it feel good to be home.—Patrick Lindsey.
Term of Service – We do not own copyright of this Content on this website. The copyright belongs to the respective owners of the videos uploaded to Youtube . If you find any Content infringe your copyright or trademark, and want it to be removed from this website, or replaced by your original content, please contact us.